//
Paris Seychelles Restaurant (Le Meridien Fisherman's Cove) | Bars and restaurants
Info
French Creole Cuisine | Sunset Bar
Bel Ombre / North Mahe | Mahe
Restaurant | Hotel | Bar| Food | Dinner | Events | Drinks | Party | Resort | Accommodation| Lunch
Breakfast | Buffet | Wedding | Reception | Holiday | Vacation | Creole | French | Gin | Rum | Fish
Beach | Sea | BeauVallon | Belombre | Mahe | Cocktails | Promotions | Dining | Ocean | Snorkeling
Coral | Island | Sunset | Pontoon | Gazebo | View | Music | Ladies Night | Cuisine | Illy | Coffee
Le Méridien Fishermans Cove | A la carte | Menu | Kids | Ice Cream | Cake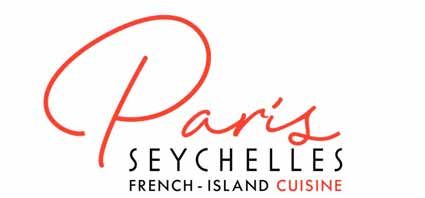 Our offer
Savour the good life at Le Méridien Fisherman's Cove. Uncover enriching discoveries bordering on 3 km of sparkling ivory sands at the western tip of Seychelles, in the bay of the famous picturesque Beau-Vallon beach. Lush gardens create an inspiring atmosphere for a romantic idyll or a serene getaway. Le Cardinal Restaurant & Le Cocoloba Bar allows you to explore innovative pairings of flavors and aromas. Beyond the simple relaxation afforded by the sand and sea, an exhilarating choice of water sport activities and the spa anticipates your discovery.
 Dine under the stars in an evocative setting atmosphere and sip sophisticated cocktails at the Sunset Bar and the picturesque pontoon .
 Embark on a culinary discovery at Le Cardinal Restaurant and savour in an array of enticing theme nights .
 Infuse your dream wedding with joie de vivre and a spirit of discovery at Le Méridien Fisherman's Cove .
 Celebrate romance in style with our spacious guestrooms. Wake up to our signature breakfast, Illy coffee and evocative Malin+Goetz bath amenities to refresh and be inspired.
 Visit enchanting underwater sites of the 'Unlock the Sea' snorkeling trail and learn about the importance of marine conservation with marine experts from our partner, the Marine Conservation Society Seychelles. Adopt a coral and support us in our continued effort to protect the reefs.
 We have attractive resident rates so please contact our reservations team via email reservations.fishcove@lemeridien.com.
About us
Located at Le Méridien Fisherman's Cove, on the picturesque pontoon, Paris Seychelles Restaurant combines classic French gastronomy with Seychelles' rich culinary history that draws from both Africa and Asia.

Paris Seychelles Restaurant opening hours: Tue-Sun: 7pm - 10pm / Monday closed
Payment accepted: Cash or Credit Card (VISA - MASTER - AMEX)
Le Cardinal Restaurant opening hours: Mon - Sun: 7pm - 1030pm